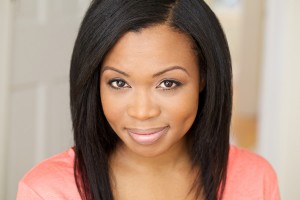 Sumayya Ali has been recognized for her remarkable artistic integrity and versatility. Blessed with a "heart wrenchingly tender yet powerful soprano," her intentions are to use her voice to heal, speak truth and enlighten. Sumayya has illuminated stages on Broadway, as well as concert halls and opera houses throughout the world. In addition to her theatrical work, she has started to break into film. Ms. Ali made her film debut in Red Hook Summer directed by Spike Lee this past summer.
Most recently, Sumayya Ali was in the Tony award winning Broadway revival of Porgy and Bess; understudying the title character as well as Clara and Serena. Last month she was featured in The Ragtime Concert at Lincoln Center's Avery Fisher Hall and this month, she portrays Harriet Tubman in the new opera, Harriet Tubman: When I Crossed that Line to Freedom. In addition to these performances, Ms Ali stays focused as an avid songwriter, guest artist, recitalist and mentor.
Born in Lawrence, KS and partly raised in the Washington, DC area, Sumayya's artistic gifts were largely cultivated at the Duke Ellington School of Arts. Sumayya Ali holds a bachelor's degree from Spelman College in Atlanta, GA as well as a master's degree in music from the New England Conservatory in Boston, MA. Immediately after graduation, Ms Ali secured contracts withBerkshire Opera, Sarasota Opera and Central City Opera and was declared a Boston district winner for the National Metropolitan Opera Competition.
She has danced and sung around the world with Step Afrika!, been featured as a Holywood contestant on American Idol season 6, made her broadway debut as the soprano soloist in the 2009 revival of Ragtime! and received several artistic grants and awards from opera companies. However, her greatest accomplishment is being mother to her most precious gem, Hasiba Zahara.